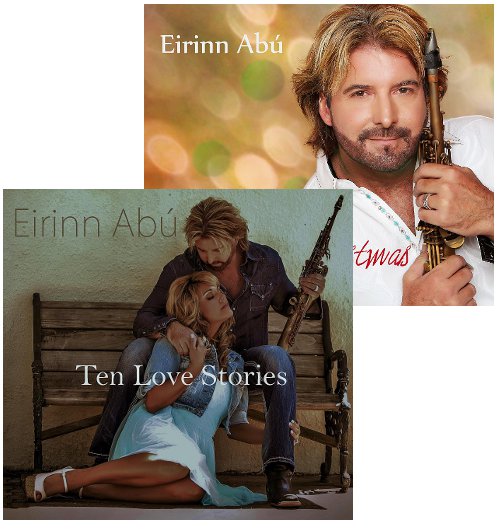 The River of History is a 501(c)3 non-profit organization which is sponsored in part by our generous personal and business memberships. Becoming a member is not just about the VIP treatment at our local museum but investing in the community and keeping the local history alive for generations to come. There are different types of business and personal membership levels so that everyone is able to join.
In addition to the tax benefits, free entry into the museum for a year and VIP discounts on gift shop items, a membership with the River of History makes you part of a growing number of businesses and people who have helped to create a tourist destination in the Sault. Helping to fund a tourist destination will bring additional tourists into the area to generate revenue for your business and the community. Our wall of sponsors proudly displays your name, or business name, for others to see. The benefactor level of personal membership grants you a plaque for display at your business to show others that you support local museums.
Thanks to your support the River of History will be able to host this web site, produce and print new brochures, develop new exhibits and pay the daily operating costs for the museum itself. If you choose there is an optional $50 donation to help support costs of our billboard on M-28 and I-75.

Business Application.pdf

Personal Application.pdf
---
The River of History Museum is made possible by the
generous donations of these Sponsors
Dawn & Bob Aldrich
Bernie & Colleen Arbic
Daniel Arbic
Robert Arfstrom
Carol Askwith
Dorothy "Jean" Austin
Pam & Bill Bachelor
Otto Bacon
Constance Baker
Al Beamish
Norb & Pat Bennin
Robert Benson
Dave & Phyllis Bigelow
Anthony & Margaret Bosbous
Richard & Carol Brawley
Tom & Susan Brown
Nancy Bumstead
Fred & Joanne Carr
Patricia Claxton
Zelma & Eugene Cohoon
Larry & Jeanne Cooper
Tom & Sharon Cox
Sandy Crabb
Bill & Joanne Crawford
Donald & Betty Elliot
Kenneth Ermatinger
David & DiAnn Firack
Craig & Kathy Flickinger
Neal & Marjorie Godby
Andy & Holly Haapala
Jim & Roxie Halvorsen
Kenneth & Kyung Hatfield
Elizabeth Hellow
Jim & Kathy Hendricks
Richard & Judy Hill
James Howie
David & Patrica Hubbard
Waltraut & Johann Ingold
David & Judy Jahn
Ginny Johnson
Don & Joan Gerrie
Ben & Sharon Jones
Mary June
Mark Kennedy
David Knowles
Sharon Komondy
Bill & Dotti Krieger
Tom & Debbie Lehman
Arthur & Jennifer Leighton
Audrey LeLievre
Jeffery Lozen
Charles & Victoria Ludwick
Tom & Vicki Luoma
Rob & Brenda Mackie
Marian & Jon MacLeod
Ernest & Michelle Maas
Judy & Hal McGonigal
Carol McKay
Tony & Melissa McLain
Don & Chris McLean
Margaret Money
Todd & Jennifer Olmstead
Wayne & Patty Olsen
Duke & Katie Pepin
Jim & Connie Pim
Thomas & Theresa Pleger
Joseph Pysh
Tom Rautio
Bill & Janet Robinson
Paul & Margo Sabourin
Robert & Patricia Shimmens
Clayton & Gail Shunk
Fred & Christine Smith
Bryce & Janet Smith
Ron & Pat Sober
John & Janet Stageman
Sandy Spiewak
Bill & Kathy Sutter
Catherine Tibbett
Earl and Marge Tomlinson
Oliver & Anna Turner
Henry & Ann Marie Ware
Nancy Weston
Don & Nancy Wilson
Benefactors/Life Members
Corporate Sponsors
Dawn & Bob Aldrich
Jack & Louise Armstrong
Carolyn Callighan
Dr. & Mrs. Kevin Cooper
Maurice & Molly Davis
Shawn & Mindy Durham
Theodore & Linda Haapala
Tom & Harriette Robinson
William & Karen Sebero
Margaret Weesner
Arbic Construction
Arfstrom Pharmacies
Autore Oil
Bunker Manufacturing
Central Savings Bank
Cooper Dental
Don Wilson Insurance Agency
Kewadin Casinos
Kristen Fairbanks DDS
National Office Products
Old Misson Bank
Parkers Hardware
Precision Edge
Thomas G. Robinson, DDS
Sault Convention & Visitors Bureau
Sault Printing Company
Smith & Company Real Estate
Smith Sanitation
Soo Builders Supply
Soo Co-op Credit Union
Soo Motors
Tanglewood Golf Course