Tour groups and buses
The River of History Museum is open six days a week to the general public but large groups, tour buses, and school classes qualify for special rates when booking in advance. The museum takes about an hour to visit leaving ample time for other museums and boat tours in the area.
Tour groups wishing to schedule a group also can come through the museum during the off-season or after hours. Parking for large buses is available behind the museum. In addition to being indoors, handicap accessible, and close to parking, the museum also has seating in our main room for guests. The museum is an ideal destination for senior groups or tour groups who are looking to finish a long day. In addition to the lower rates when 20 or more tickets are purchased at the organization rate, the tour driver and guide are admitted free of charge.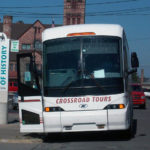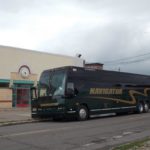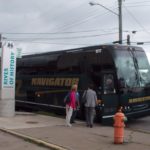 ---
Catering
Catering for groups is available for special functions. The outer hall is set up during a catered event for refreshments. Cost of catering depends on the type of food you wish to have, the number of guests, and whether it will be after-hours, call (906)632-3658 for details.
Local options for catering include a number of different restaurants in the area. If you have another caterer please have them contact our office for arrangements.
Sault Antlers – www.saultantlers.com
Franks Place – www.franksplace-saultmi.com
Guidos Pizza – www.guidospizzasault.com
Karls Cuisine – www.karlscuisine.com
Kewadin Casino – www.kewadin.com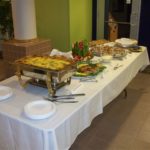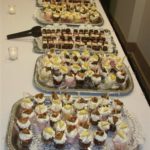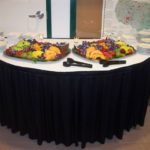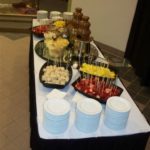 ---
Museum Rental
When scheduling for the museum it is possible to rent the entire museum for three or more hours to host an event. All guests attending your event are able to tour the museum and there is ample room in the center area for guests to mingle, or listen to your speakers.
The venue is unique and gives your attendees something to enjoy while the main event is setting up, or after it is over. Costs for renting the museum are $100 an hour with a three hour minimum, after which it is $50 each half-hour. The museum is staffed during your event for questions, gift-shop sales, and cleanup.